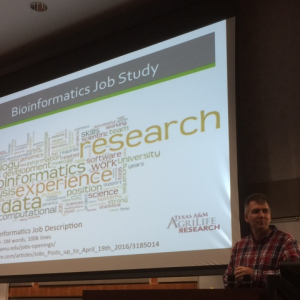 The Texas A&M Genomics Technology and Bioinformatics Services facility (TxGen), part of AgriLife and member of the Center for Bioinformatics and Genomics… (CBGSE)
AgriLife Research Org Chat and where Txgen fits in.
"How do I start a new sequencing project?"
---
Questions related to your samples, or the submission process
---
---
Services include:
---
The Texas A&M AgriLife Genomics and Bioinformatics Services is collaborating with researchers in 37 departments at Texas A&M University, and 87 other university and industry groups in 34 countries! We have sequenced >175 different species (not counting metagenomic projects), over 1000 samples/month processed and we add about one new project every day. We stand ready to assist you from experimental design through publication.