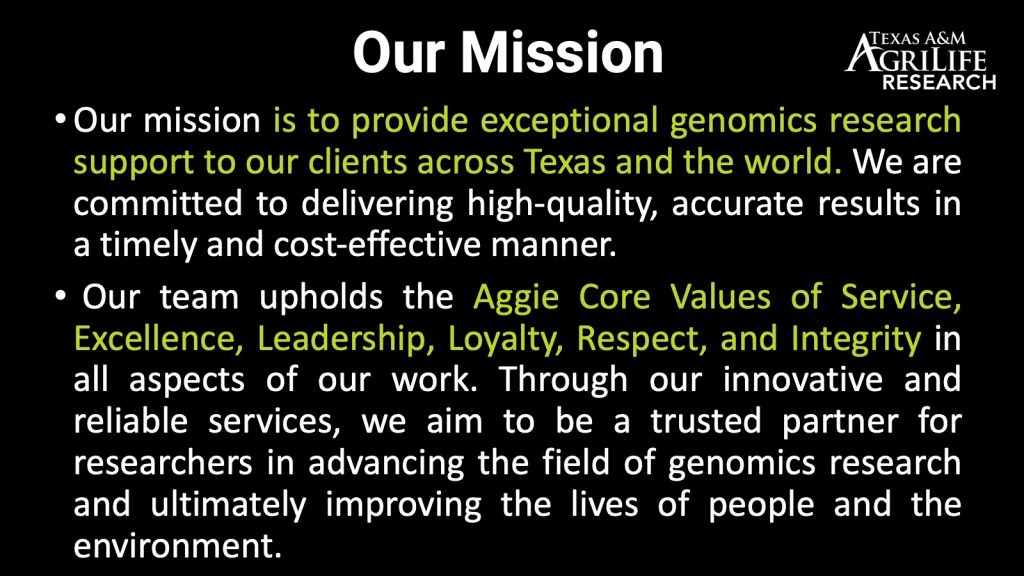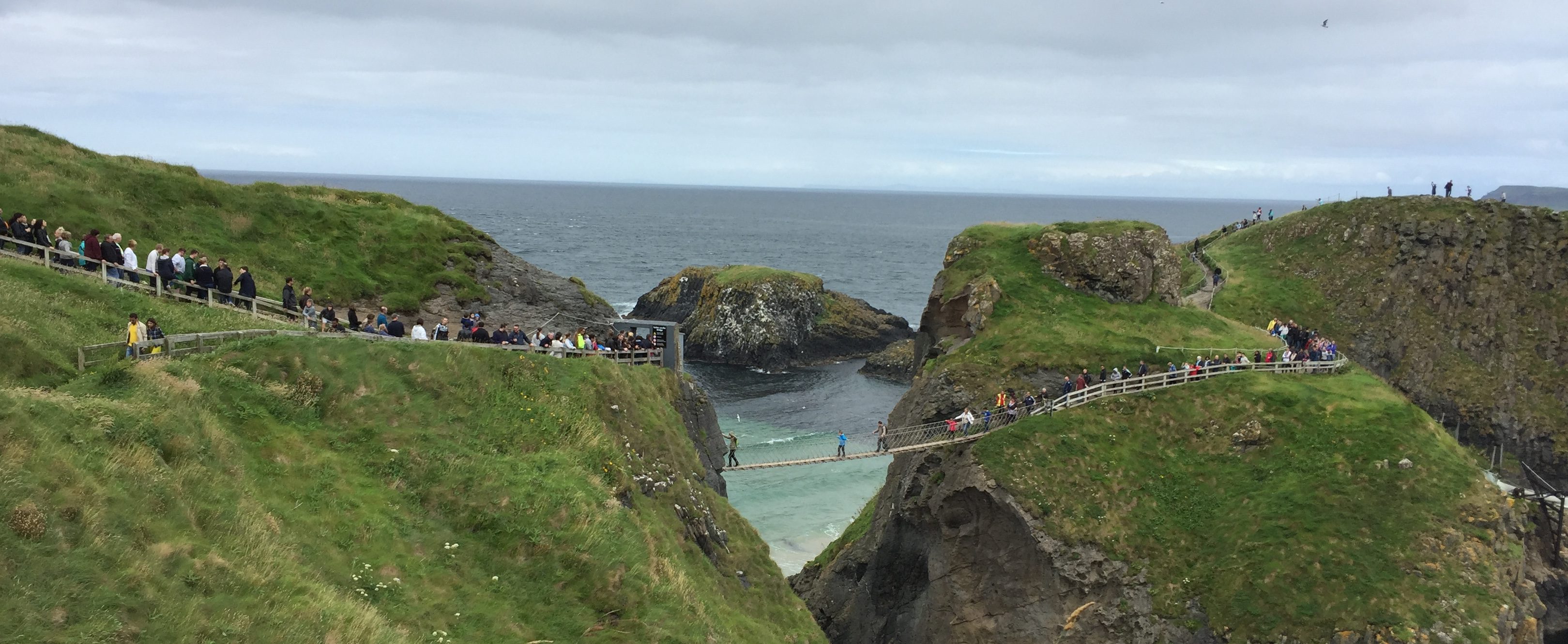 Starting your Journey
The first step to begin a new sequencing project or research collaboration is to email us at txgen@ag.tamu.edu with the information listed below. We will work with you to design your study and help you address some of these the questions, that will be needed to generate a scope-or-work, project number and quote.
Principal Investigator
Name:
Institution:
Department:
Mailing address:
Email:
Phone number:
Website if you have one:
Lab Contact
Name:
Email:
Phone number:
Project Information
Species (genome size)
Sample type (DNA, RNA, Library)
Number of samples/libraries
Library prep needed (Yes/No)
Read length (50×50,100×100, 150×150, 250×250)
Amount of data per sample desired (reads or coverage)
How important is fast turnaround time?
Additional information
We offer Illumina sequencing, and have a range of systems from the iSeq, MiSeq to the flagship NovaSeq 6000 systems. For library prep we offer the PerkinElmer NextFlex DNA and RNA kits which use up to 1536 UDI barcodes.
The two most common questions we are asked are "How much will it cost" and "What is your turn around time". The answer to both is it depends. To get best price to address the experimental question the best thing to do is contact us and let us work with you. As far as how long will your study take to process, that is difficult to estimate without knowing what you want to do. Also during the project planning phase if you let us know you are in a hurry we can recommend the best route to insure you project is not delayed. What slows turn around time the most is only using part of a flow cell. Full flow cell projects are processed as soon as the libraries are finished, which is very fast.

For samples submission requirements and pricing see our F.A.Q. page.

Library Prep and other service pricing (email us for latest pricing)

---