GENOMICS & BIOINFORMATICS SERVICE
Providing Next Generation Sequencing and Bioinformatics Services
Go to Sequencing
Sequencing
We have already sequenced more than 100 different species (not counting metagenomic projects), over 1000 samples/month processed and we add about one new project every day.

Go to Library preparation
Library preparation
A key element of NGS is the high-quality library preparation. The protocols and equipment used by our team can accommodate a range of needs.

Go to Bioinformatics Analysis and Processing
Bioinformatics Analysis and Processing
Our quantitative and computational analytical unit sits at the cutting edge of bioinformatics research — we use the latest tools and develop improvements to correct short comings with these tools.

Who We Are
Established to radically improve genomic research across AgriLife, TAMU, and the Texas A&M University System
Texas A&M AgriLife Genomics and Bioinformatics Service was established thru a mission directive from Director of AgriLife Research to radically improve genomic research across AgriLife, COALS, and the Texas A&M University System, addressing a central and pressing need for access to the latest genomic technologies, and world-class laboratory and bioinformatics expertise. To meet this ambitious goal, AgriLife Research brought together a team of leading genomics, bioinformatics, molecular, and computational scientists to meet the next generation sequencing (NGS) and bioinformatics needs of the TAMU system and broader scientific community.
The new AgriLife Genomic unit received start-up funds from Texas Emerging Technology Fund as part of a larger AgriLife ETF program under the leadership of Executive Associate Director of Texas A&M AgriLife Research, Dr. Bill McCutchen.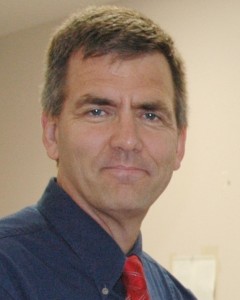 The AgriLife unit is directed by Dr. Charles D. Johnson, who was recruited from the biotech industry to develop a next generation sequencing and bioinformatics program at Texas A&M. With over 20 years of scientific research and operational leadership experience, Dr. Johnson has an established track record in genomics and bioinformatics R&D. He recruited an extraordinary team of Agrilife scientists with vast and diverse background, allowing them to quickly catalyze activity across a broad spectrum of research areas, assuring a high return for each research dollar and generating significant scientific discoveries. The group has built a collaborative network of over 700 scientists spanning the entire TAMU system, along with a growing number of private sector life science and agricultural companies.
Investments in personnel and equipment have been critical to providing genomics and bioinformatics infrastructure for student training, faculty retention and successful R&D initiatives in the areas of agriculture, life sciences, human health, and veterinary medicine.
AgriLife gets 1st Illumina GAIIx 2009
AgriLife gets 2nd Illumina GAIIx 2010
Roche 454 2010

Illumina HiSeq 2000 purchase Spring 2012
Illumina HiSeq 2500v3 upgrade Fall 2012
Lead AgriLife Genomic Seed Grant (470K)
Started offering Illumina MiSeq Spring 2013
Board of Regents approved CBGSE August 2013
Move to Gateway facility January 2014
Illumina MiSeq January 2014
Lead Texas A&M Genomics Seed Grant program (600K) 2014
Lead Genomics of Plant Water Use Seed Grant (300K) 2014
Illumina HiSeq 2500v4 Summer 2014
Oxford Nanopore minION system Fall 2014
Lead Vet school graduate seed grant program fall 2015
Lead Vector Borne Disease Genomic Seed Grant (200K) 2016
Lead Genomics of Plant Water Use Seed Grant (220K) 2016
Illumina HiSeq 4000 June 2016
PacBio Sequel Auguest 2016
OxFord Nanopore minION R9 flowcell
Lead Vet school graduate research grant program fall 2016
Illumina Novaseq install May 2017
PoreCampUSA June 2017
Plant Gene Editing Seed Grant Program (500k) Dec 2017

Supported over 1025 researchers drawn from over 35 departments, 10 colleges, and multiple agencies across the Texas A&M System.
Involved in over 350 state and federal grant submissions, resulting in tens of millions in new funding for scientists across the TAMU system (>$30M to date).
Launched ten Seed Grant programs- distributing a total of $2.4M in sequencing and bioinformatics services to faculty across the system to generate preliminary data to facilitate outside grant funding. 458 seed grant proposals submitted with over 846 total participants. 106 funded projects, generating $8M in new funding from the first $400k seed grant program.
Marker Assisted Breeding program
Launched highly successful genomic seed grant program – produced largest response in AgriLife history
Our Mission: Become the leading genomic and bioinformatics academic service provider through superior quality service, innovation, and technical excellence.
Our Vision: Fundamentally change Agriculture Genomics
Our Values: At the heart of everything we do are our values
Service Obsessed: Dedication to every client's success. Striving to exceed expectation on a daily basis and provide the best serve possible. Trust and personal responsibility in all relationships.
Problem Solvers: Let us sweat the details, we'll make it happen and not give up!" Problems are to be solved and only viewed as temporary obstacles. Innovation that matters, for TAMUS, Texas & the World.
Excellence and Pride: We strive to be the best at what we do.
Fun and Creativity: Working hard comes naturally, but fun and creativity is cultivated and protected.
OUR TEAM
The AgriLife unit is directed by Dr. Charles D. Johnson, who recruited an extraordinary team of Agrilife scientists with vast and diverse background, allowing them to quickly catalyze activity across a broad spectrum of research areas.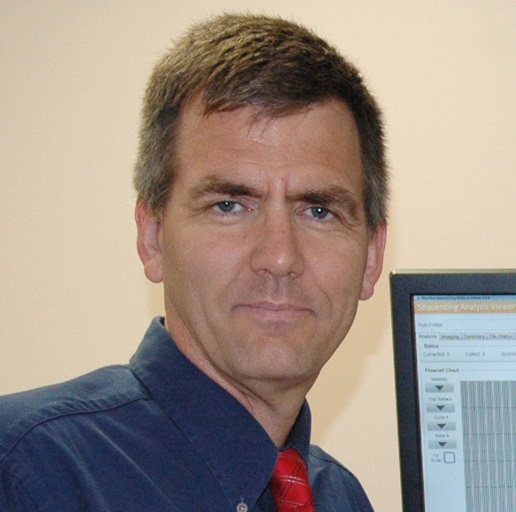 Charles D. Johnson, Ph.D.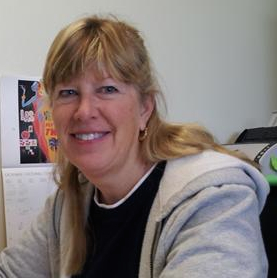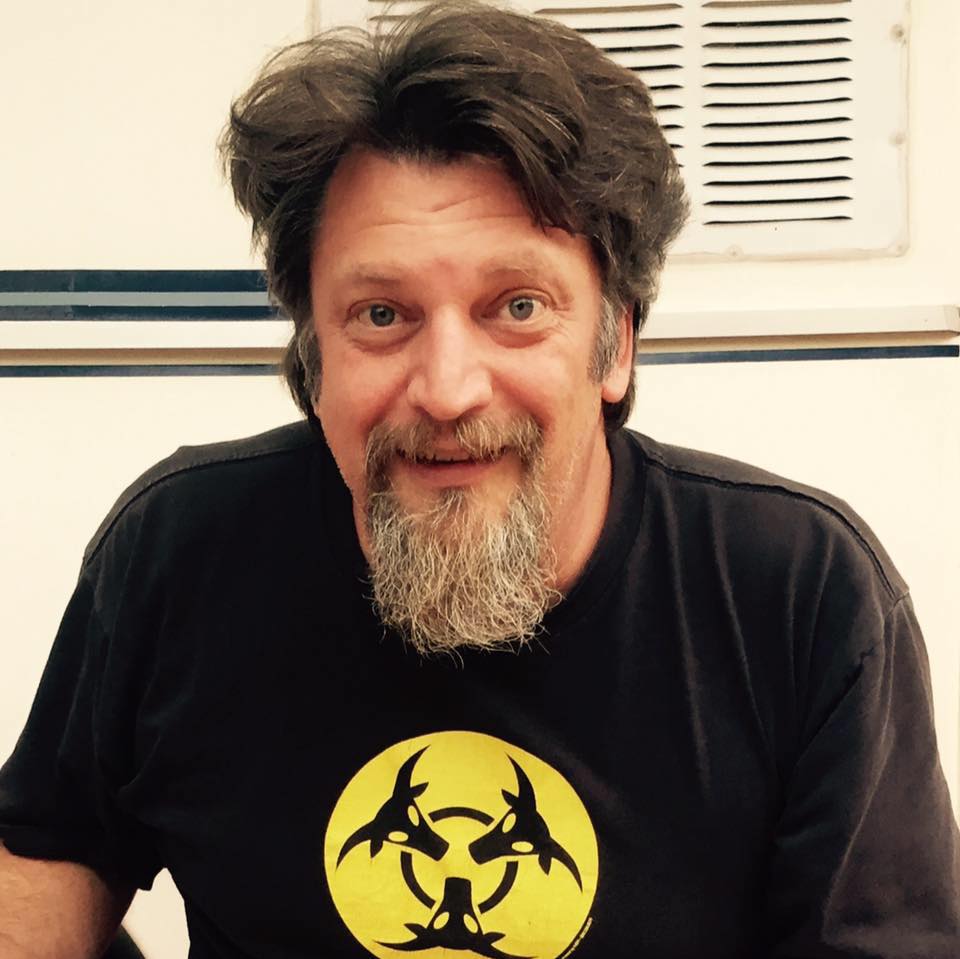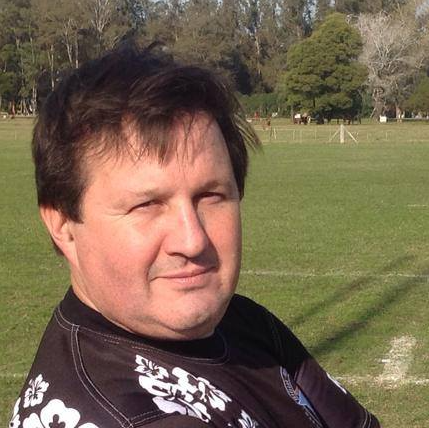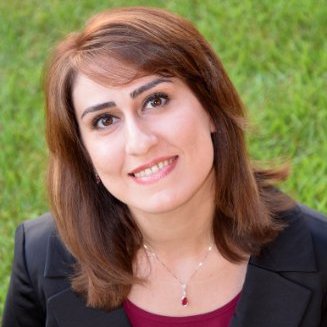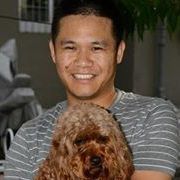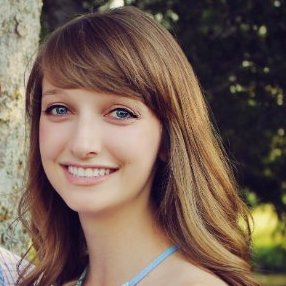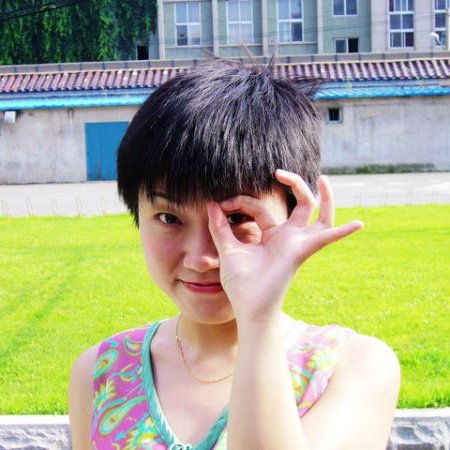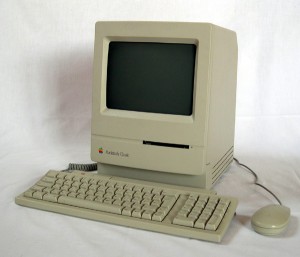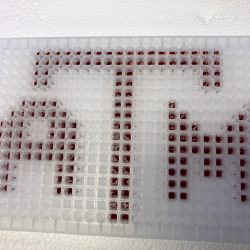 Texas A&M, PerkinElmer create leading public agriculture, life sciences genome platform April 25, 2018 Writer: Kay Ledbetter, 806-677-5608, skledbetter@ag.tamu.edu Contact: Dr. Charlie Johnson, 979-862-3287, Charlie@ag.tamu.edu COLLEGE STATION – Texas A&M AgriLife Research and their internationally recognized Genomics and Bioinformatics Service are poised to change the face of agriculture-focused genomics. Dr. Charlie Johnson, director of the Read more about AgSeq comes to Texas A&M AgriLife Research[…]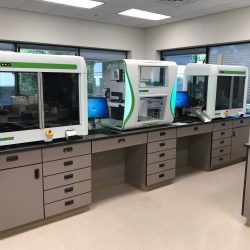 Our army of amazing PerkinElmer, Inc. robots have arrived! With a capacity to process 50,000 samples a year. In combination with our Illumina NovaSeq system (Illumina's first agricultural focused NovaSeq site) we now have an even larger capacity to support agriculture and life science researchers from across Texas A&M AgriLife, Texas A&M University, Texas A&M Read more about Capacity to processing 50,000 DNA Samples a year[…]
Previous
Next
Names in bold are TxGen personnel – ready to support your next research project and/or grant.

2018
Yan Yang, Bhoja R. Basnet, Amir M.H. Ibrahim, Jackie C. Rudd, Xianming Chen, Robert L. Bowden, Qingwu Xue, Shichen Wang, Charles D. Johnson, Richard Metz, Richard Esten Mason, Dirk B. Hays, and Shuyu Liu. Developing KASP Markers on a Major Stripe Rust Resistance QTL in a Popular Wheat TAM 111 Using 90K Array and Genotyping-by-Sequencing SNPs. Crop science, vol. 59, january–february 2019

Jan E Janečka, Brian W Davis, Sharmila Ghosh, Nandina Paria, Pranab J Das, Ludovic Orlando, Mikkel Schubert, Martin K Nielsen, Tom AE Stout, Wesley Brashear, Gang Li, Charles D Johnson, Richard P Metz, Charles C Love, Dickson D Varner, Daniel W Bellott, William J Murphy, Bhanu P Chowdhary, Terje Raudsepp Horse Y chromosome assembly displays unique evolutionary features and putative stallion fertility genes. Nature Communicationsvolume 9, Article number: 2945 (2018)
NH Ing, K Konganti, N Ghaffari, CD Johnson, DW Forrest, CC Love, DD Varner Functional RNAs in Stallion Sperm: Potential Indicators of Sperm Quality and Contributors to Fertility. Journal of Equine Veterinary Science. Volume 66, July 2018 https://doi.org/10.1016/j.jevs.2018.05.011
2017
Bin Tian, Shichen Wang, Timothy C. Todd, Charles D. Johnson, Guiliang Tang, and Harold N. Trick Genome-wide identification of soybean microRNA responsive to soybean cyst nematodes infection by deep sequencing. BMC Genomics 2017. 2 August 2017 18:572 https://doi.org/10.1186/s12864-017-3963-4 Link
David L. Oldeschulte, Yvette A. Halley, Miranda L. Wilson, Eric K. Bhattarai, Wesley Brashear, Joshua Hill, Richard P. Metz, Charles D. Johnson, Dale Rollins, Markus J. Peterson, Derek M. Bickhart, Jared E. Decker, John F. Sewell and Christopher M. Seabury.  Annotated Draft Genome Assemblies for the Northern Bobwhite (Colinus virginianus) and the Scaled Quail (Callipepla squamata) Reveal Disparate Estimates of Modern Genome Diversity and Historic Effective Population Size. G3: Genes, Genomes, Genetics  July 17, 2017; Link
Heidi M. Blank, Ricardo Perez, Chong He, Nairita Maitra, Richard Metz, Joshua Hill, Yuhong Lin, Charles D. Johnson, Vytas A. Bankaitis, Brian K. Kennedy, Rodolfo Aramayo and Michael Polymenis. Translational control of lipogenic enzymes in the cell cycle of synchronous, growing yeast cells. 2017 DOI 10.15252/embj.201695050 | Published online 05.01.2017 The EMBO Journal (2017) e201695050 (Article ID: EMBJ788)
Yuya Liang, Michael Baring, Shichen Wang, and Endang M. Septiningsih. Mapping QTLs for Leafspot Resistance in Peanut Using SNP-Based Next-Generation Sequencing Markers. Plant Breeding and Biotechnology 2017;5:115-22. https://doi.org/10.9787/PBB.2017.5.2.115
Chor-Tee Tan, Hangjin Yu, Yan Yang, Xiangyang Xu, Mingshun Chen, Jackie C. Rudd, Qingwu Xue, Amir M. H. Ibrahim, Lisa Garza, Shichen Wang, Mark E. Sorrells, Shuyu Liu. Development and validation of KASP markers for the greenbug resistance gene Gb7 and the Hessian fly resistance gene H32 in wheat. Theoretical and Applied Genetics 2017
C-C. Chen, N. Ghaffari, X. Qian, and B-J. Yoon, " Optimal hybrid sequencing and assembly: Feasibility conditions for accurate genome reconstruction and cost minimization strategy", Journal Computational Biology and Chemistry, 2017
2016
Noushin Ghaffari, Jordi Abante, Raminder Singh, Philip D. Blood, Charles D. Johnson. Computational Considerations in Transcriptome Assemblies and Their Evaluation, using High Quality Human RNA-Seq data July 17 – 21, 2016 ISBN: 978-1-4503-4755-6
Maria F. Torres, Noushin Ghaffari, Ester A. S. Buiate, Neil Moore, Scott Schwartz, Charles D. Johnson and Lisa J. Vaillancourt. Colletotrichum graminicola mutant deficient in the establishment of biotrophy reveals early transcriptional events in the maize anthracnose disease interaction. BMC Genomics 201617:202. DOI:10.1186/s12864-016-2546-0. 8 March 2016
Tiwari VK, Heesacker A, Riera-Lizarazu O, Gunn H, Wang S, Wang Y, et al. A whole-genome, radiation hybrid mapping resource of hexaploid wheat. Plant J. 2016; 86:195–207.  http://www.ncbi.nlm.nih.gov/pubmed/26945524
2015
Ghaffari, N.; Arshad, O.A.; Jeong, H.; Thiltges, J.; Criscitiello, M.F.; Yoon, Byung-Jun; Datta, A.; Johnson, C.D., "Examining De Novo Transcriptome Assemblies via a Quality Assessment Pipeline," Computational Biology and Bioinformatics, IEEE/ACM Transactions on , vol.PP, no.99, pp.1,1 doi: 10.1109/TCBB.2015.2446478
Masoud Toloue , Jan Risinger , Lindsey Renken , Josh Hill , Noushin Ghaffari , Richard P Metz , Charles D. Johnson , Amplicon Based 16S Ribosomal RNA Sequencing and Genus Identification – Mixed Species Plant and Animal Genome XXIII Conference 2015.
Guttieri MJ, Baenziger PS, Frels K, Carver B, Arnall B, Wang S, et al. Prospects for Selecting Wheat with Increased Zinc and Decreased Cadmium Concentration in Grain. Crop Sci. 2015; 55:1712.  https://dl.sciencesocieties.org/publications/cs/abstracts/55/4/1712
Jordan KW, Wang S*(co-first), Lun Y, Gardiner L-J, MacLachlan R, Hucl P, et al. A haplotype map of allohexaploid wheat reveals distinct patterns of selection on homoeologous genomes. Genome Biol. 2015; 16:48. http://www.ncbi.nlm.nih.gov/pubmed/25886949
Tiwari VK, Wang S, Danilova T, Koo DH, Vrána J, Kubaláková M, et al. Exploring the tertiary gene pool of bread wheat: sequence assembly and analysis of chromosome 5M(g) of Aegilops geniculata. Plant J. 2015; 84:733–46. http://www.ncbi.nlm.nih.gov/pubmed/26408103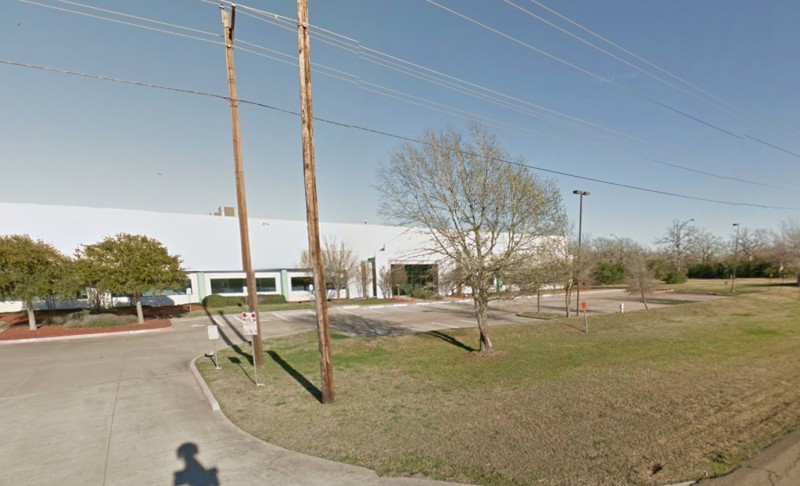 AgriLife Genomics and Bioinformatics Service location
Address:
101 Gateway, Suite A
College Station TX 77845
Lab Phone: (979) 862-2143
If you are going south on Highway 6 (from TAMU), take the Nantucket exit and make a U-turn under the bridge to get onto the northbound  HW6 feeder road. From the feeder road make a right turn into our complex on the right immediately after passing the business park entrance (Gateway Blvd). We are located in Suite A of this building, which is on the right hand side.
Please park in the front of the building.